SDRFL Welded series filter consists of a two-piece Filter Housing with a bolt-on cover plate. Inlet and outlet positioned at the opposite side and different position.
Connections for venting and draining and clogging indicator are all standard size. Filter elements of size 1320,2520,-15020 is twice times higher than size 1300, 2500-15000.
The dirt holding capacity and flow has increased greatly.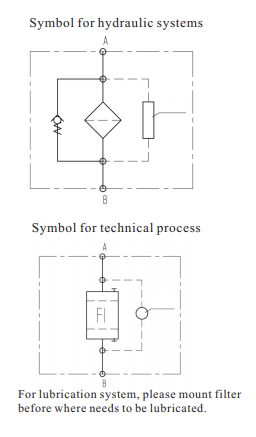 Filter elements are available with the following pressure stability values: BN/HC: 25 bar
P/HC: 10 bar
Wire mesh( W/HC ): 30 bar
V: 30 bar
General
Mounting: filter housing must be flexibly mounted and not fixed rigidly to the floor or used as a pipe support.
Temperature range -10℃~100℃
Pressure setting of clogging indicator
△Pa=2 bar-0.2 bar
Bypass cracking pressure
△Po=3 bar+0.5 bar
1 bar or 6 bar is available