SDRFD filter consists of one-piece housings with a bolt-on cover plates. The two housings are connected by a ball change-over valve. There are clogging indicators on both sides.
Symbol for hydraulic systems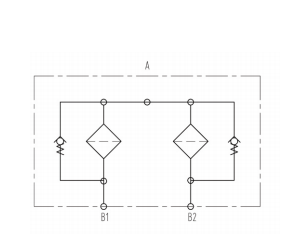 Filter elements are available with the following pressure stability values:
BN/HC: 25 bar
Paper(P/HC): 10 bar
Wire mesh( W/HC ): 30 bar
Stainless steel fiber( V ): 30 bar
Compatibility
It can be used for mineral oils, lubrication oils, non-flame fluids, synthetic and rapidly biodegradable fluids. For water or other application, please contact us.
General
Mounting
Tank-top mounted or inline filter.
Flow
Inlet: by a ball change-over valve
Outlet: down
Temperature range
-10℃~100℃(others on request)
Pressure setting of clogging indicator
△Pa=2bar-0.2bar (others on request)
Bypass cracking pressure
△Po=3bar-0.5bar (others on request)
Model code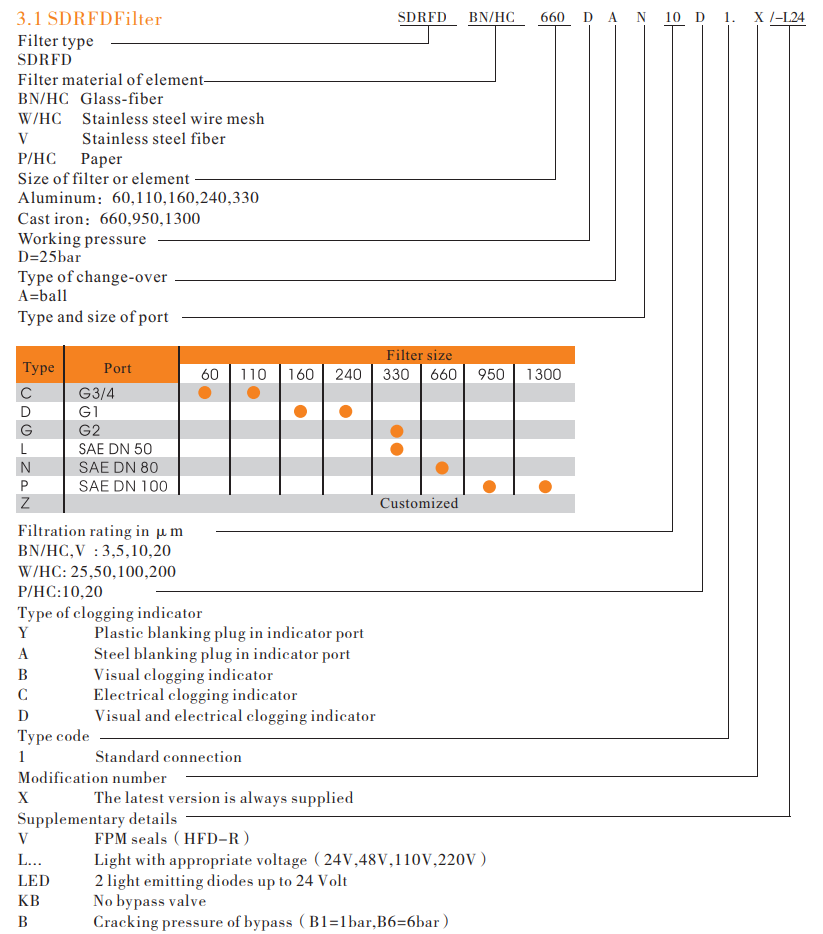 Filter Dimension